Our Firm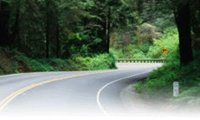 Cassell Financial Services (CFS) specializes in customized strategies for families and businesses.
Using a holistic approach to building financial wealth, CFS offers individuals and small businesses realistic and actionable paths. Our team offers a spectrum of retirement, savings, and insurance strategies.
We have forged multiple relationships with leading financial institutions to offer a wide array of options. Whether you represent a large corporation, small business, or are an individual seeking personal financial success, CFS can provide you with the experienced advice and results-driven strategies necessary to help you protect and grow your financial assets.
We are committed to creating long-term, trusting relationships with our clients, affiliates, and alliances. To that end, we pledge our knowledge, resources, and dedication.